FIND US
Located on South High Street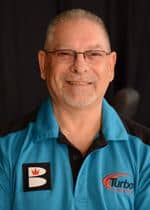 In 2010, Rainbow Lanes became Wayne Webb's Columbus Bowl and since then has housed dozens of competitive tournaments, leagues of all sizes, and parties & events to remember.
Wayne Webb is an internationally renowned bowler with 20 PBA titles, 5 Senior PBA titles, and both prestigious honors of PBA Player of the Year and Senior PBA Player of the Year.
Wayne and his wife, Elaine, believe in bowling as both a competitive sport and a fun activity that brings friends and families together.
Conveniently located just off of I-270 and a few miles from I-70 on South High Street. No matter where you are coming from it's easy to find us – we are only a few minutes away from most of Columbus!
3224 S High St, Columbus, OH 43207
HOURS:
MONDAY CLOSED
TUESDAY 12PM – 10PM 
WEDNESDAY 12PM – 10PM 
THURSDAY 12PM – 12AM 
FRIDAY 12PM – 12AM 
SATURDAY 12PM – 12AM 
SUNDAY 12PM – 10PM